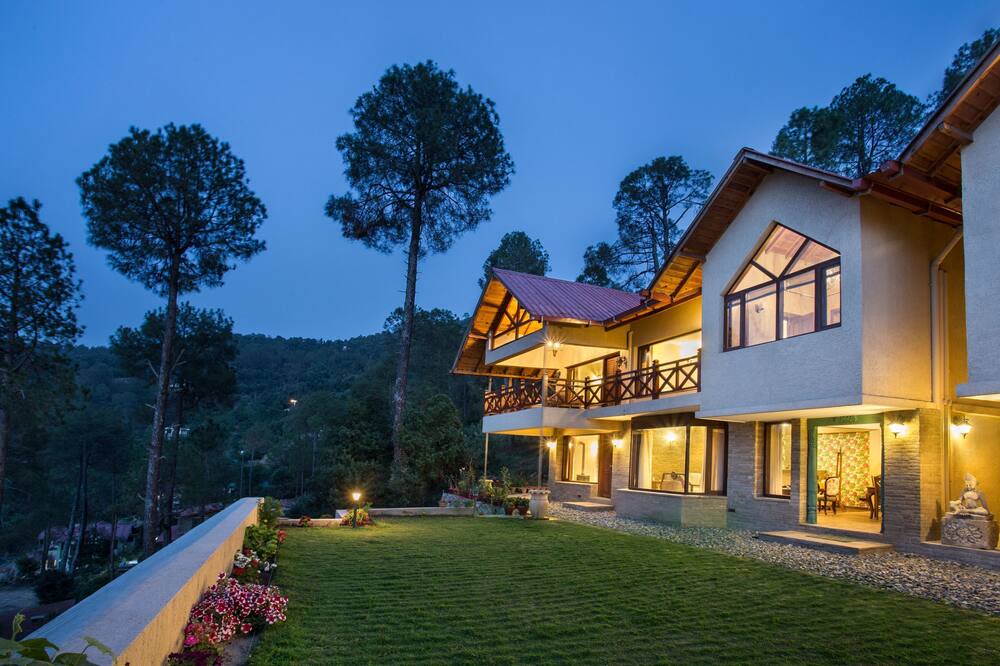 Best Guest House in Mukteshwar
Publish Date : 2021-10-21
Whenever I think of taking a short vacation to freshen myself up after long months of work and hustle of city life, I cannot help but start thinking about going to lush mountains to enjoy a few days in the heaven like solitude of nature. Winter holiday was approaching and my mind started working to choose a place in some hill station to spend my holidays at. My search came to a stop as I found this beautiful place known by the name of Mukteshwar.
Mukteshwar is a village and a tourist destination in the Nainital district of Uttrakhand. It sits at an altitude of 2171 meters. Mukteshwar gets its name from a 350-year old temple of Shiva, known as Mukteshwar Dham. It is a beautiful village a-top a mountain and is covered with thick green forests all around. It is away from all the chaos of the cities. The perfect place to be at for a quiet vacation.
But before actually booking for a flight ticket to Nainital, I wanted to be sure about the lodgings that I will be accommodating after arriving there. After searching for a little while online, I found the best guest house in Mukteshwar. For my lodgings, I chose a home-stay over a hotel because I believe that a home-stay gives a very home like feeling as it is literally a part of someone's home converted into a hotel. It is similar in concept to that of a bed and breakfast. Guests are either accommodated in the family home or in separate quarters nearby. Nowadays, most home-stays provide their guests with just as much comfort as a reputable hotel.
My stay at One Partridge Hill has been a memorable one. Sitting atop a hill, it's location is just perfect, looks like coming straight out of a movie visual. It is surrounded with greenery, nature and every now and then one can spot exotic birds just sitting right outside the yard.
One Partridge Hill is great in hospitality. The staff was polite and efficient. The rooms were big and well ventilated with amazing views of mountains around. Rooms were properly equipped with all sorts of amenities. They take proper care of health and hygiene. And the food was also delicious. And there is nothing that feels as good as sipping a cup of hot coffee while sitting on your balcony with sun setting down behind the snow-capped Himalayan peaks. It's simply a heaven.
My stay at One Partridge Hill was blissful and at the same time adventurous. Rooms were super comfortable and it felt like living in a home. I could stay there forever. It's a place where one would want to come back again and again. I, for one, am definitely coming back again. It feels like I found a home in the mountains.