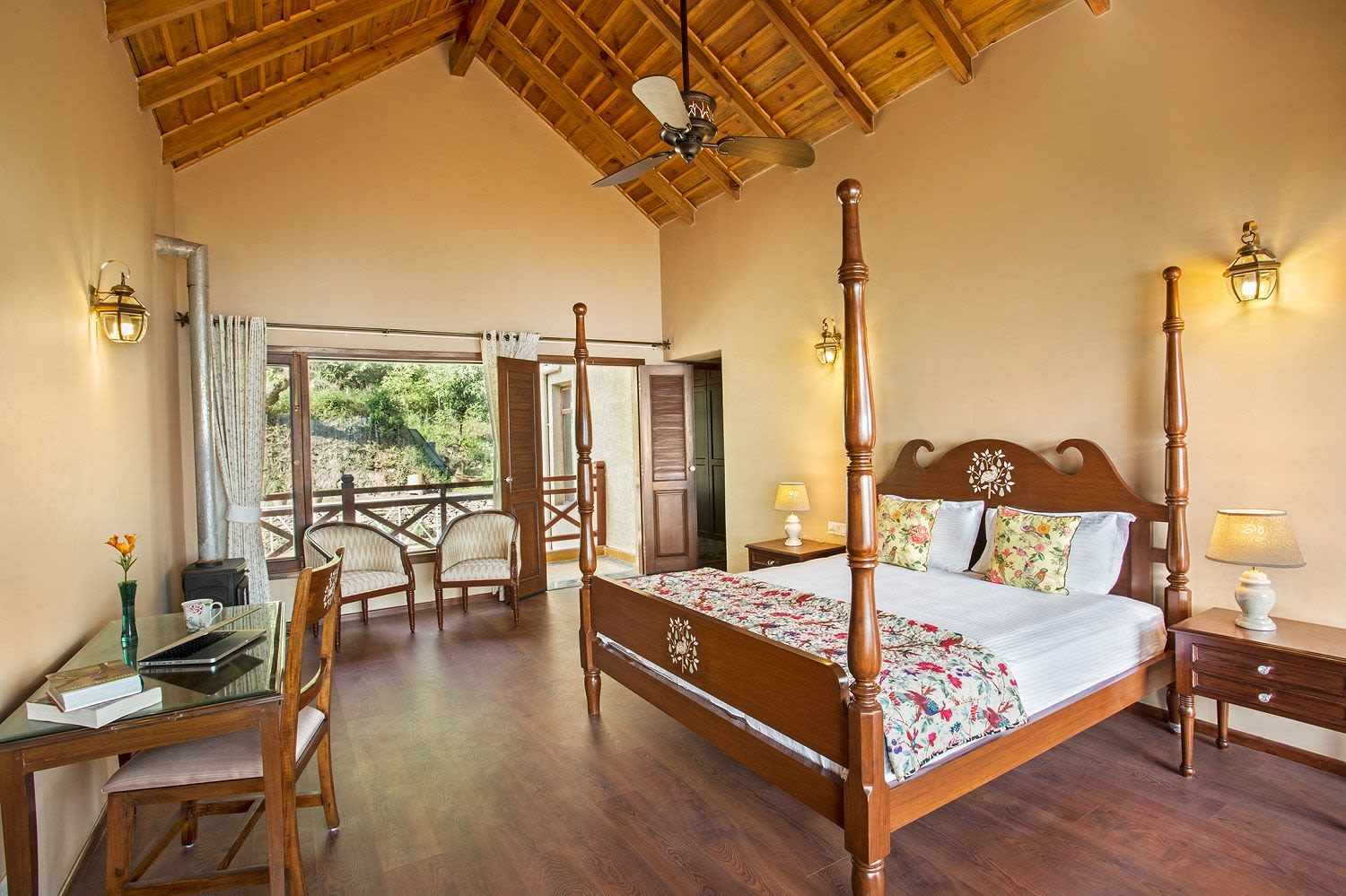 Plan a Holiday in Mukteshwar
Publish Date : 2021-04-21
Here's what COVID taught me: When nothing goes your way, go away!
And I came across one such opportunity when the WhatsApp group of my travel-hungry school friends went abuzz one night with plans of a trip to the hill-station that I was enchanted by, since the time I visited it in 2012 (yeah, the year world was supposed to end; me and Mukteshwar apparently have a pattern).
Compared to our Goa plans, this one escalated quite quickly, and we found ourselves on the road soon enough, driving to Mukteshwar.
We had booked this property with a spectacular Himalayan view at the best spot, called One partridge Hill. It is a beautiful homestay in Mukteshwar set atop a mountain. One Partridge Hill is the best homestay and luxury resort in Mukteshwar you can find.
With panoramic views of the mighty, snow clad Himalayas, excellent location, easy accessibility, breath-taking views, stunning interiors, modern amenities, delicious food, and highest standards of cleanliness and hygiene, One Partridge Hill is your best pick when it comes to finding Resorts in Mukteshwar Uttarakhand. As you consider 3 levels of charming gardens, options of jungle hikes, bird watching, village walks, river picnics and more, you are spoilt for choice here!
Since all of us knew that the threat of Covid is still not gone, we were taking extra precautions for our safety and were quite confident of a safe travel bubble. The remaining apprehensions regarding the hotel sanitisation and safety dissolved after witnessing the arrangements done by the cottage caretaker.
Upon reaching and resting for a while, we decided to light a bonfire, which followed by an evening full of dance, music, vocals by a guitarist friend, barbequed dinner and some drinks 'on the rocks'.
A night of UNO, dumb charades and adventurous chronicles walked us to a blissful sunrise. Oh, the Himalayas at the breaking of dawn, in all shades of crimson, was a sight that shall be etched in my memory for a lifetime.
We cooked some French toast, fried eggs and chai for ourselves before heading out to explore Mukteshwar Dham, Chauki ki Jali and Bhalugaad Waterfalls.
I'm happy to recall that we noticed no violations of safety protocols throughout our trip. And now, at home, all I can think of is-
Will I squeeze another vacation by year-end? Will I remember this year by something other than COVID? Will things finally fall in place? And the answer is most definitely "YES".