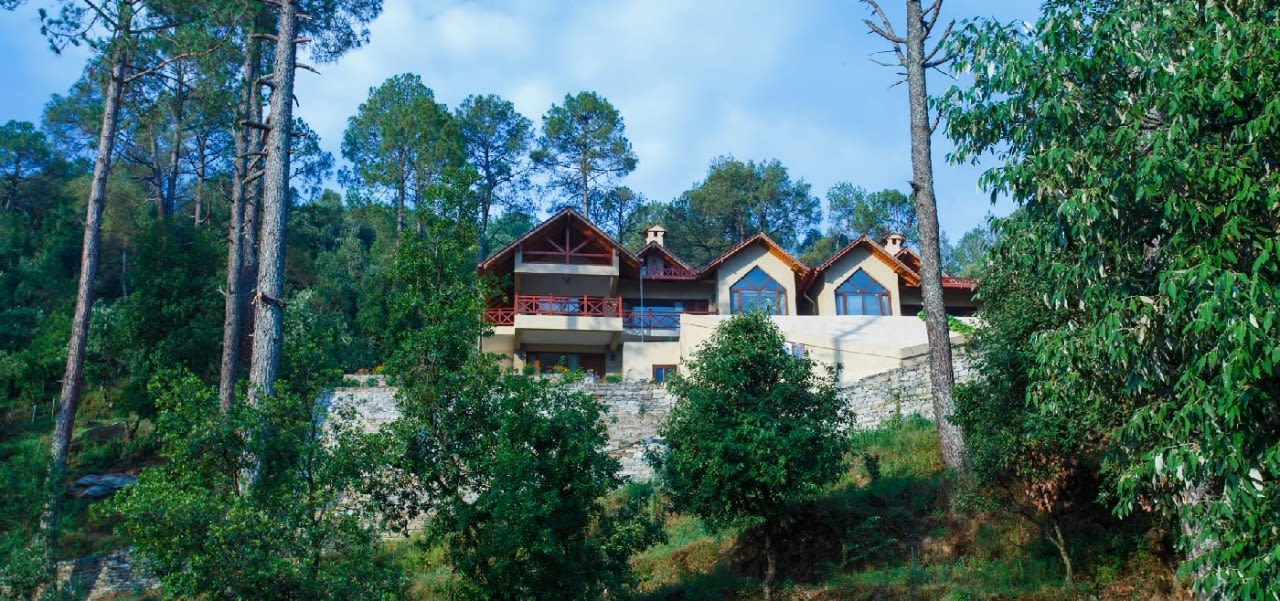 Best Resort in Mukteshwar
Publish Date : 2021-08-04
Situated at an elevation of 2,286 meters above sea level, this unspoilt destination offers visitors a stunning panoramic view of the Himalayan range. Mukteshwar provides the ideal getaway for nature lovers and adventure-seekers who want to explore the best of the Nainital district amidst the fruit orchards and coniferous forests.
One Partridge Hill Resort is an Eco-resort in the Himalayan town of Mukteshwar in the state of Uttarakhand in the northern part of India. With a super-abundance of greenery around the resort and the usage of eco-friendly practices of construction, One Partridge Hill Resort truly lives up to its name.
The resort is situated in a beautiful Himalayan village called Satoli in Kumaon. The resort is the off-beat vacationer's delight with views of the Nanda-Kot range of the Himalayas and surrounded by Oak, Birch, Pine, Cedar, and Walnut trees. The organic farms around the resort grow vegetables which are a source for catering to the food needs in the resort.
Positioned on the foothills, the resort provides an incredible view of the Great Himalayas and the lush green Mukteshwar valley. One Partridge Hill is an eco-friendly place of stay which is created using sustainable practices and in a manner that is non-invasive to the local environment.
The resort is well connected to other famous and exotic tourist locations like Almora, Binsar, Kausani, Bhimtal, Nainital, Ranikhet, Munsiyari and Corbett National Park.
One Partridge Hill is a 4-bedroom bespoke luxury boutique cottage in a private estate is designed to enchant.
With panoramic views of the mighty, snow-clad Himalayas, excellent location, easy accessibility, breath-taking views, stunning interiors, modern amenities, delicious food, and the highest standards of cleanliness and hygiene, One Partridge Hill is your best pick when it comes to finding resorts in Mukteshwar Uttarakhand. As you consider 3 levels of charming gardens, options of jungle hikes, bird watching, village walks, river picnics, and more, you are spoilt for choice here!
Wake up to bird song, forest bathe, soak in the views of the mighty Himalayas, curl up with a book by the fireplace, take a heritage walk, watch the twinkling lights of Almora, gaze at the star-spangled sky or make a tryst with our resident flying squirrel!
Spend family time together, rekindle your romance, celebrate a special occasion, or savour the outdoors. We guarantee that One, Partridge Hill will rejuvenate your body and soul.