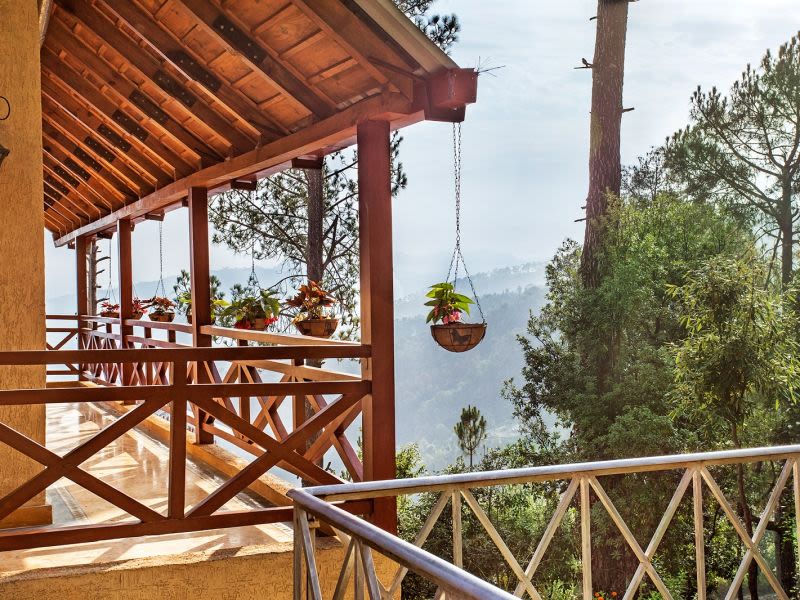 Best Vacation Home in Mukteshwar,India - One Partridge Hill
Publish Date : 2021-08-21
Holidays are a great bonding time for a family. It is one of the most awaited activities where the entire family takes a break from the daily grind to enjoy some happy and memorable moments together. Mukteshwar in Uttarakhand is an amazing place for the family to visit as it offers activities suited for people of every age and taste. From the religious to the adventurous, Mukteshwar will keep every member of the family engaged and amazed.
Mukteshwar has come a long way from being a sleepy little hamlet with scattered hotels to being a bustling hill station with visitors coming to visit this wonderful unspoiled part of nature.
The best option to truly enjoy this beautiful hill station is opting for any of the affordable and economical homestays. Homestays in Mukteshwar are the coziest and the best place to stay in Mukteshwar. It blends the feeling of being pampered and cared for at home and still holding intact the joy of the holiday.
A homestay offers more options than a hotel. The guests get an exclusive place to move around and enjoy the hospitality of the local people and know about things peculiar to a particular place. The locals can provide insightful advice on interesting places to visit, where to eat as per your preference and can also suggest better ways to make your trip more economical.
Homestays in Mukteshwar are more flexible in their approach and don't shy away from making last-minute changes and requests. One such amazing homestay is this property with a spectacular Himalayan view at the best spot, called One Partridge Hills.
One Partridge Hill is the best homestay and luxury resort in Mukteshwar you can find. The rooms are quite luxurious. Each bedroom offers complete privacy with breathtaking views of the Himalayas, forests, and the valley. Double glass windows keep the guests warm in winters and the extra comfortable mattresses ensure a restful sleep. The cottage features natural wooden beams, high ceilings, skylight, exclusively designed handmade wooden furniture, original artworks, parquet floors, and tasteful furnishings.
Their hospitality is very warm, food is delicious, and made with fresh mountain ingredients. Cleanliness and hygiene are properly taken care of. The property is child-friendly and also comfortable for elders and senior citizens. One Partridge Hill truly is the best vacation home in Mukteshwar. Make your bookings now and enjoy a holiday in the lap of the breathtaking Himalayas!